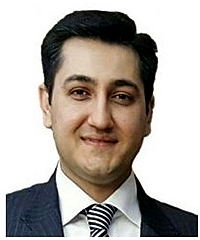 Mehdi Bagheri received the M.Sc. degree from the Sharif University of Technology, Tehran, Iran in 2007. He gained his Ph.D. in Electrical Engineering Power Systems and High Voltage from the University of New South Wales (UNSW), Sydney, Australia in 2014. From 2015 to 2016, he served as a Post-doctoral Research Fellow at the Electrical Engineering Department of the National University of Singapore (NUS). As a research fellow, Dr. Bagheri closely worked with the Rolls-Royce Pte. Ltd. in Singapore on "Condition Monitoring and Predictive Maintenance of Marine Transformers and Filters". He is currently an Associate Professor with the School of Engineering, the University of Nazarbayev, Nur-Sultan, Kazakhstan.  The professional industrial activity of Dr. Bagheri started in 2007 when he was serving as a project manager at Iran Transformer Research Institute (ITRI). He has been also served as Head of the Test and Diagnostic Department at ITRI between 2008 and 2010. In the same period, he was project manager of "Operation, Life Assessment and Maintenance of Transformers of Iran's Transmission Substations, 400kV and 230kV", in a collaborative project between ITRI and Iran Grid Management Company (IGMC). Dr. Bagheri is involved in advance testing and commissioning of power transformers, cables and switchgear and also giving consultancy to multi-national companies in areas including power products manufacturing, strategic relationship management with industry and academia to foster science and commercial opportunities, high voltage engineering, smart grid and smart city, dynamic wireless charging of electric vehicle, condition monitoring of power equipment and finally sustainable energy systems analysis and development. More than 50 industrial training short courses for oil, gas, petrochemical, cement, and steel companies as well as power plants have been conducted by Dr. Bagheri. He has also served as the Technical Chair of International Transformer Conference and Exhibition (ITCE) in 2014 and 2015. His research interests include high voltage engineering, condition monitoring and assessment, diagnosis in power system for off- and onshore, space and marine applications, electrical rotating machines, transient in power system, electrical insulation, power quality, smart grid and city, demand response and smart energy systems.
Speech Title: Related to topics of "Energy Efficiency, Renewable and Sustainable Energy, Power Quality and Harmonics" and will be updated soon.
D

r. Oveis Abedinia | School of Engineering and Digital Sciences, Electrical and Computer Engineering, NAZARBAYEV UNIVERSITY
E-mail: oveis.abedinia@nu.edu.kz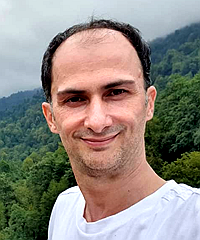 Oveis Abedinia received B.S (2005), M.Sc (2009) and PhD (2015-first honor) all in Electrical Engineering. He joins to Budapest University of Technology and Economics in 2015 as Post-doc researcher and adjunct faculty member. In 2017 he started to construct different solar power plants in middle-east countries as project manager and then joins to Ardabil Techno-Park as Head of International Relations. Dr. Abedinia started his cooperation with Nazarbayev University from 2019 as visiting professor. He is Editor in different journals such as Complexity and guest editor in Energies. He has authored and co-authored more than 110 peer-reviewed publications (journal and conference papers), in addition to 4 book and book-chapters. He is Editor in Energy, Complexity, Energies and different high rank journals. Also, he is an active reviewer of several international journals (more than 32 high rank journals) as -IEEE Transactions on Smart Grid-, -IEEE Transactions on Power System-, -Energy-, -Applied Energy-, etc. His interest areas are Operation in Power system, Forecasting, Optimization Methods, Energy Management and Sustainable Energy.
Speech Title: Related to topics of "Energy Forecasting" and will be updated soon.
D

r. David Raisz(IEEE Senior Member) | Faculty of Electrical Engineering and Informatics, Budapest University of Technology and Economics
E-mail: raisz.david@vik.bme.hu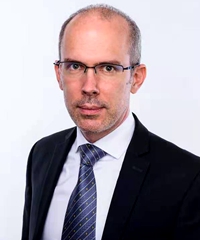 David Raisz (Senior Member, IEEE) received the M.Sc. degree and the Ph.D. degree in electrical engineering from the Budapest University of Technology and Economics (BUTE), Budapest, Hungary, in 2000 and 2011, respectively. From 1999 to 2001, he was a Guest Researcher with the Graz University of Technology, Graz, Austria. From 2012 to 2016, he led the Power Systems and Environment Group with the Department of Electric Power Engineering, BUTE, as an Associate Professor. In 2017, he joined the Institute for Automation of Complex Power Systems, E.ON Energy Research Center, RWTH Aachen University, Aachen, Germany. He has been working on or leading more than 40 industrial and research projects.
Speech Title: Related to topics of " Power grids, Power system control, Battery powered vehicles" and will be updated soon.